About the E2 Visa Program
An E2 treaty investor visa is a non-immigrant visa reserved for foreign entrepreneurs of countries that have a Treaty of Trade and Commerce with the United States. E2 investor visas allows foreign investors to enter and work inside of the United States based on a substantial investment in a bona fide enterprise.
The E-2 visa allows foreign investors to establish and run a company in the US.
With the E-2 visa, investors and their families can live in the US.
An E-2 investor visa is a non-immigrant visa and does not provide Permanent Residency (Green Card)
Fast Processing time. Move to the U.S. in 4 months.*
*processing time may vary
Investor can move immediately to the U.S along with their family (spouse and children under 21).
Spouse can work in the U.S.
Children under 21 can attend school and university in the U.S. at instate tuition rates.
Which Countries Qualify
Many countries, including Mexico and other Central and South American countries, have Visas with the United States. To see if your country of origin has a treaty, view the complete list here.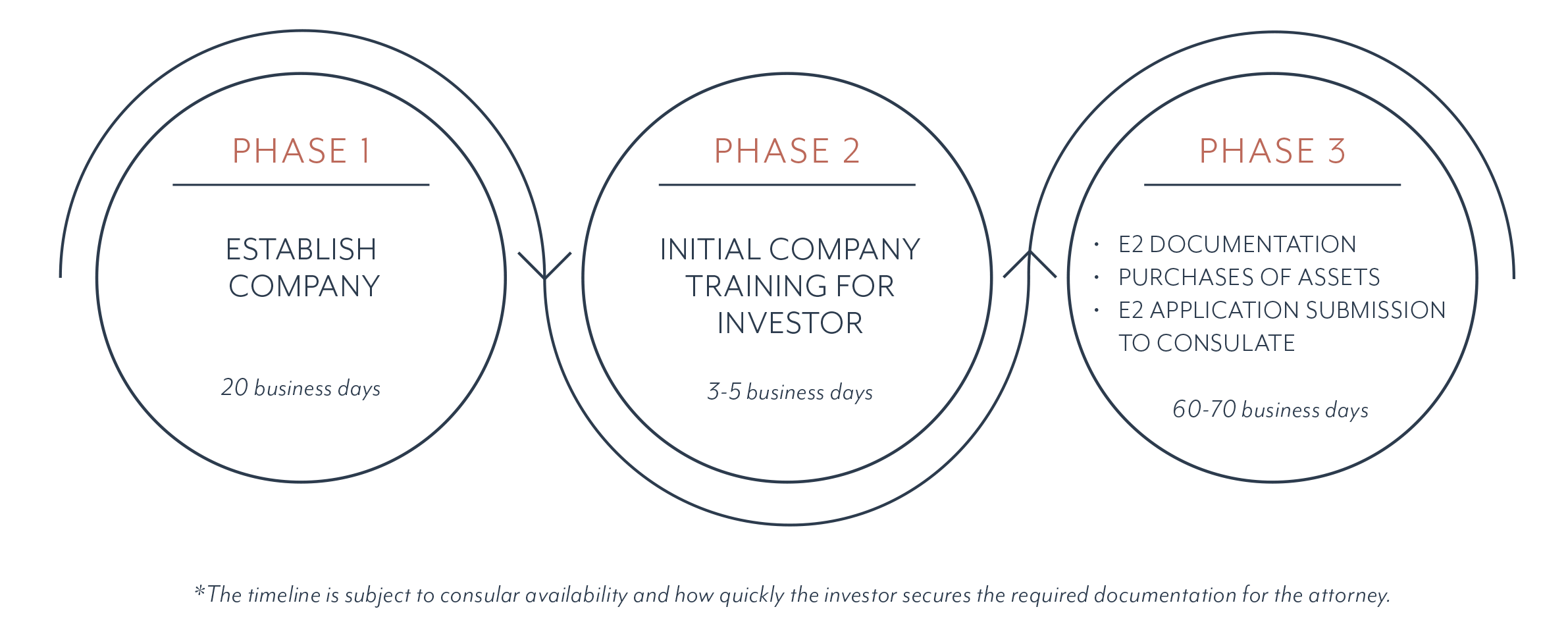 Eligibility & Requirements
Visa Applicant:
Must hold a passport of an E-2 Treaty with the U.S.

Plan to live in the U.S. while working for a company where he/she has 50% or more ownership interest.

Manage the operations of the company.

Must employ at least 2 US persons.