INVESTMENT OPPORTUNITY
Moderno Porcelain Works
What is Moderno Porcelain Works?
Moderno Porcelain Works specializes in the installation of high-quality porcelain surfaces in the residential and commercial markets. Sourcing our material from world-renowned suppliers, we install durable and eye-catching kitchen countertops, shower walls, bathroom vanities, fireplaces, and more.

By utilizing Moderno's proprietary equipment and techniques, we're able to fabricate our exclusive line of porcelain on-site, making Moderno the superior choice for porcelain surfacing.

Market Opportunity
As engineered stone production methods advance, porcelain is quickly expanding in application — available in large slabs and colors that mirror natural stone, wood, metal or any material or pattern you desire.
Porcelain's strength and ability to resist stains and water damage make it an ideal choice for showerwalls, tubs, countertops, exterior cladding, and other surfacing applications. With its materials being 100% natural, porcelain is also environmentally friendly and easily recyclable. Plus, porcelain's resistance to UV rays keeps its beauty from fading.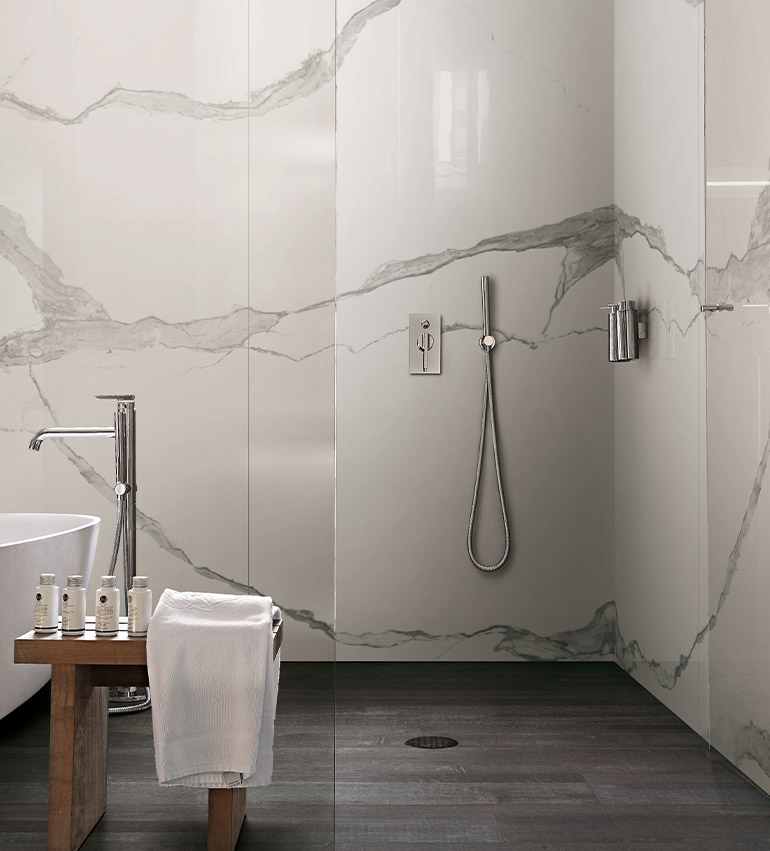 The Investment
Our process streamlines access to the ideal E2 investment and offers a proven framework to support your business from the foundation up.
Your license to the Moderno Porcelain Works brand includes all the necessary assets — truck, trailer, warehouse space, and tools — along with a highly skilled installation team.
The Truck
Branded and specialized for on-site fabrication and installation
The Trailer
Fully equipped trailer with our proprietary installation technology
The Crew
Expertly trained and highly experienced, three man crew to perform installations